Your Trusted Glenside Plumbing Company
PlumbPRO Services is the name your neighbors turn to for plumbing solutions they can trust. Our experts are committed to helping you find fast, accurate, long-term solutions that will give you the peace of mind you need–so you can finally stop worrying about unexpected plumbing problems and focus on the things that matter to you!
When you work with us you can be confident that you are receiving the quality service you deserve at the best value. Our team will always present you with multiple options for repair and replacement, honest assessments, and leave your home as clean as we found it.
Call today to discuss your options for repair, installation, or replacement with our skilled and knowledgeable Glenside, PA plumbing professionals.
Full-Service Plumbing Solutions in Glenside, PA
We offer a variety of solutions that include spin casting, backflow prevention, garbage disposal installation, water treatment, bathroom remodeling, and more. Whether you are looking to get a second opinion before starting a major project, or you need immediate plumbing services in the Glenside, PA area, you can count on our team to provide quick turnarounds and the honest solutions you deserve.
Give us a call today to learn more about your options and discuss your needs with our Glenside, PA plumbers.
Why Work With Our Glenside Plumbers?
When you choose PlumbPRO Services you can expect friendly service from skilled and highly trained plumbing experts who have your best interests in mind. Our team will take the time to understand your concerns, identify the cause of your plumbing problem, and present you with upfront options for repair or replacement to help you make the best decision for your home. With pride in workmanship and personal attention to give you the custom solutions you need, we are able to provide our customers with a truly stress-free experience–and return your plumbing and your home to normal without hassle.
Contact us today to schedule immediate plumbing services in Glenside, PA or surrounding communities in Montgomery and Bucks Counties.
$100 OFF
MAIN WATER LINE REPLACEMENT
Cannot be combined with any other offer.
Local Reviews
for Glenside, PA
PlumbPRO Services
Rated
5.0
out of 5 stars based on
2
customer reviews
Powered by Nearby Now
---
Wonderful service'
Rita

-

Glenside

,

PA

19038



Review of
PlumbPRO Services
George was very thorough in explaining service(s)! And he was patient was my crazy little dog too!!
---
Quick, Friendly and Professional
Shannon

-

Glenside

,

PA

19038



Review of
PlumbPRO Services
From reading past customer reviews, to my first call to schedule an evaluation/estimate, to communication regarding my next day appt., to the pleasant, to the prompt service Bill provided it was a pleasant and painless experience. Way above average service I would recommend PlumbPro and Bill to family, neighbors and friends without hesitation!
---
John E.
Estimates for a new sump pump, new icemaker line, partial stack replacement and a main water shut off valve. PlumbPro Services. Glenside plumber.
Near

N Hills Ave,

Glenside

,

PA

19038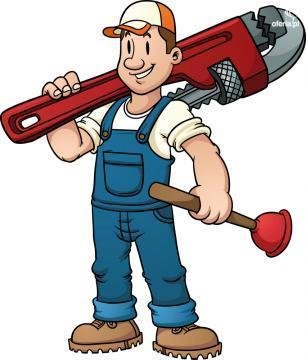 George D.
Estimate for plumbing repair. Plumbing repair service. PlumbPRO Services. Estimate to install water softener. Water treatment estimate. Hard water solutions. Insta new toilet. Install new faucet. Plumbing maintenance Plan. Glenside. Jenkintown. Oreland. Willow Grove. Flourtown.
Near

Highland Ave,

Glenside

,

PA

19038
John E.
Camera inspection. Main line sewer inspection. PlumbPro Services. Glenside plumber. HVAC heat air cool.
Near

Hilldale Rd,

Glenside

,

PA

19038
Richard H.
Plumbing
Near

Ruscombe Ave,

Glenside

,

PA

19038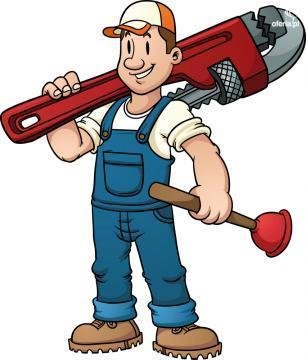 George D.
Replaced toilet fill valve and flapper. Toilet Rebuild. Toilet repair. Toilet tank rebuild. Kitchen Faucet repair. Kitchen Faucet replacement. Plumber. Local plumber. Plumbing service. PlumbPRO Services. HVAC Service. HVAC Repair. Heating and cooling repair. Glenside. Jenkintown. Laverock. Flourtown. Oreland. Fort Washington. Dresher. Willow Grove. Wyndmoor.
Near

New St,

Glenside

,

PA

19038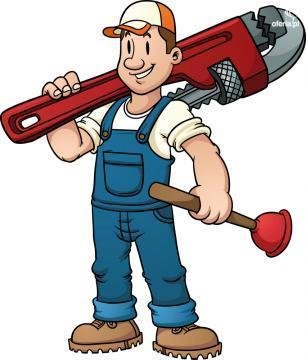 George D.
Kitchen renovation. New kitchen installation. Kitchen remodel. New kitchen. New drain line. House remodel. New kitchen faucet. New kitchen sink. New drain line. New water line. Kitchen estimate. New kitchen cabinets. Plumber. Local plumber. Plumbing Installation. PlumbPRO Services. Plumbing professional. HVAC. Heating. Cooling. AC repair. Furnace repair. Maintenance Plan. Glenside. Rydal. Jenkintown. Oreland. Dresher. Willow Grove. Laverock. Wyndmoor.
Near

Garden Rd,

Glenside

,

PA

19038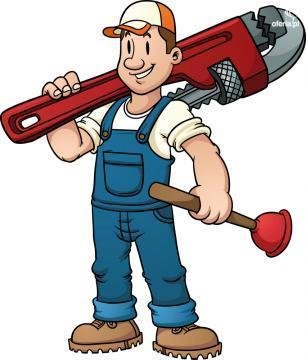 George D.
Adjusted PRV Water pressure. Kitchen Faucet cartridge repair. Garbage disposal. Hard water. High water pressure. Pressure reducing valve. Water Softener Estimate. Water conditioning. HVAC. Plumbing. Plumber. Plumbing Service. Local Plumber. Plumb Pro. Dresher. Fort Washington. Willow Grove. Westbury. Hatboro. Horsham. Ardsley.
Near

Jefferson Ave,

Glenside

,

PA

19038